Yesterday (Tuesday), Rev Joanna, Julie and their brilliant Church Team volunteers came into school and led a full-day Pentecost experience for the pupils.
They told the Pentecost Story through words "Waiting, Sharing, Receiving, Telling, Doing and Growing".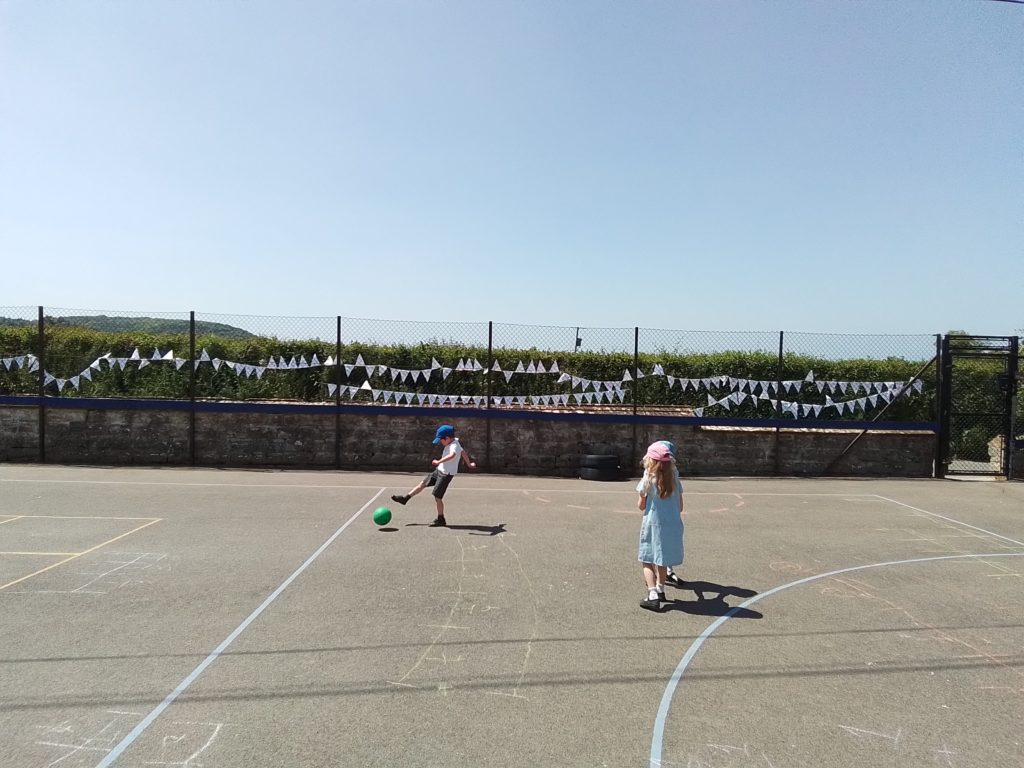 Throughout the day, every class had time to talk, roleplay, draw, write and pray together, as much or as little as they wanted to contribute. It was a brilliant day and I would like to thank the Team for their passion, time and enthusiasm with our pupils. One activity was to write a prayer/word/phrase on a flag, which would then be made into bunting. You have probably seen this now hanging on our fence! Here are some pictures and I have focused on Isabella in Year 5. She had 2 MINUTES only to think of this – and what a fantastic result:
" Thank you for all you have done for this world, and for helping me when I need it. Help me cope with changes whether significant or not. I wish to grow into a wise person, but I can only do that with your help and guidance."
And this photo, below, shows the awe and wonder that was felt by our younger pupils! What an impact!