Somerset libraries are calling for children to sign up to read six books this summer and become a 'Gadgeteer' as part of the Summer Reading Challenge 2022! The theme Gadgeteers, was inspired by science, imagination, and creativity and has been developed in partnership this year with The Science Museum Group. It encourages
4 to 11-year olds to borrow and read any six library books over the summer.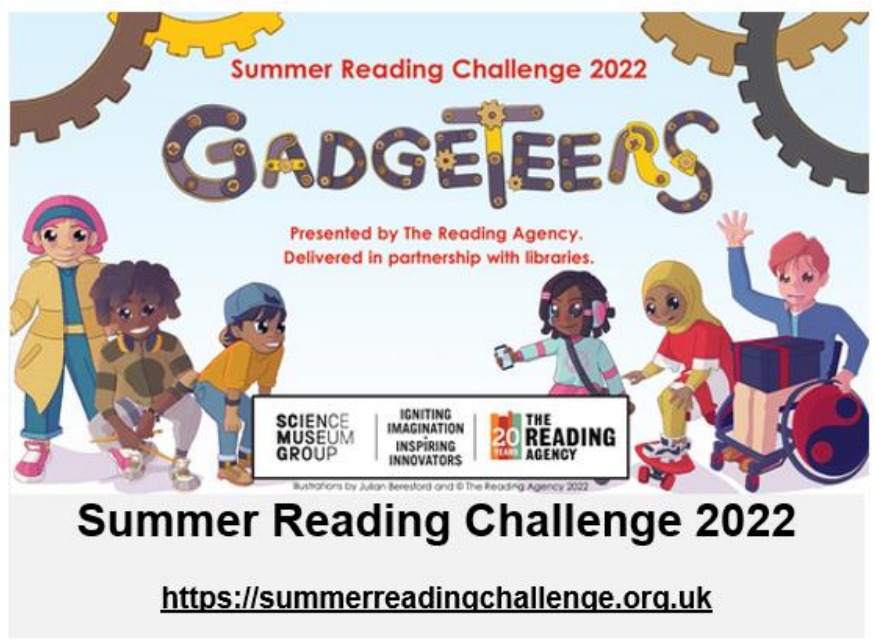 This year, the theme Gadgeteers, is about six young friends who love hanging out at their local community centre. They all enjoy creating new inventions and working together to solve problems! As children read library books for the Summer Reading Challenge, they
will collect transformation stickers – some with mysterious smells. By adding these stickers to their fold out poster, young readers will come up with innovative ways to get everything ready for the summer party. On completion of the challenge, they will receive a medal and certificate for reading all six books.

To take part in Gadgeteers, all you need to do is register at your nearest library, or you can register by following this link to the Somerset Library page Gadgeteers launches in libraries across Somerset Libraries on 9 July and runs until 10 September.

Sign up today to take part in the Gadgeteers challenge!