Due the trials and tribulations of 2020, our fundraising activities have been massively affected. Our PTA – in any 'normal' year – do an incredible job to raise thousands of pounds, directly impacting on the lives of our pupils at Thurlbear. Sadly, this was not to be for 2020. So, this is it. It's the last chance of this calendar year to raise some money for Thurlbear School. You can win a brilliant hamper, too!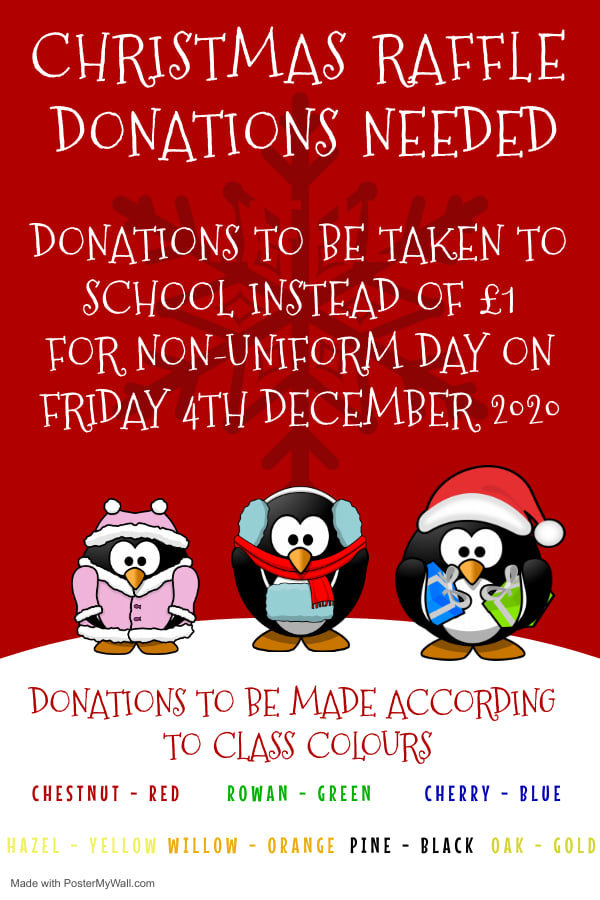 So:
1. On 4th December Dress-Down Friday, please bring in an item colour-coded to your year group (shown on the poster). Even more brilliant if it is an item that would grace a lovely hamper!
2. Buy and sell as many raffle tickets as possible. Get cousin Frank involved; he loves winning! You can always ask for more tickets!
You have 7 chances of winning – good luck and thank you!